Steiner Ranch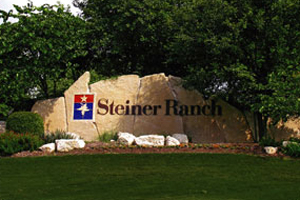 Find out how to get your ad here!
Information
Newsletter Name: Ranch Record
The official newsletter of Steiner Ranch
Region: Austin
Zip Code: 78732
Frequency: monthly
Circulation: 4800
Article Deadline: 8th of the month prior to the issue
Ad Deadline: 8th of the month prior to the issue
Community URL: www.steinerranchhoa.org
Facebook:
www.facebook.com/PeelInc

Community Notifications
Want to see what's going on within this community? Check out the notifications sent to users of the mobile app subscribed to this newsletter!
Articles
To submit an article to this newsletter, see the Submit Article page.
Receive this newsletter via email
You can receive this newsletter via email in addition to a physical copy or instead of a physical copy (Go Green). Other delivery options are available, see our Subscriptions page for a full list.
Advertising
See the advertising page for more information on our rates and discounts.